Approx Size: 61" x 67" x 4"
Transform a simple wall into a sanctuary for growing delicious and natural fruits and vegetables every day. The possibilities are endless with the Wally 32 – the hydroponic system that makes the most of your spaces to elevate the experience of growing your own food.
Features
Removable trench cover for easy cleaning and convenient root pruning.
Keeps a minimum water level that protects your plants against power outages.
Wide root channels that allow for long-term growth and continuous harvesting.
Made of BPA-free, food-grade plastic for ultimate weather resistance and healthy plant growth.
Easy assembly with household tools for quick installation and smooth operation.
Option to connect to a permanent faucet for automatic water filling that saves you time.
Suitable for growing large fruits & vegetables like eggplant, pepper, cucumber, zucchini and watermelon.
Regular price
CAD
Save $-795
Sale
Sale price
$795 CAD
Unit price
per
Sold out
View full details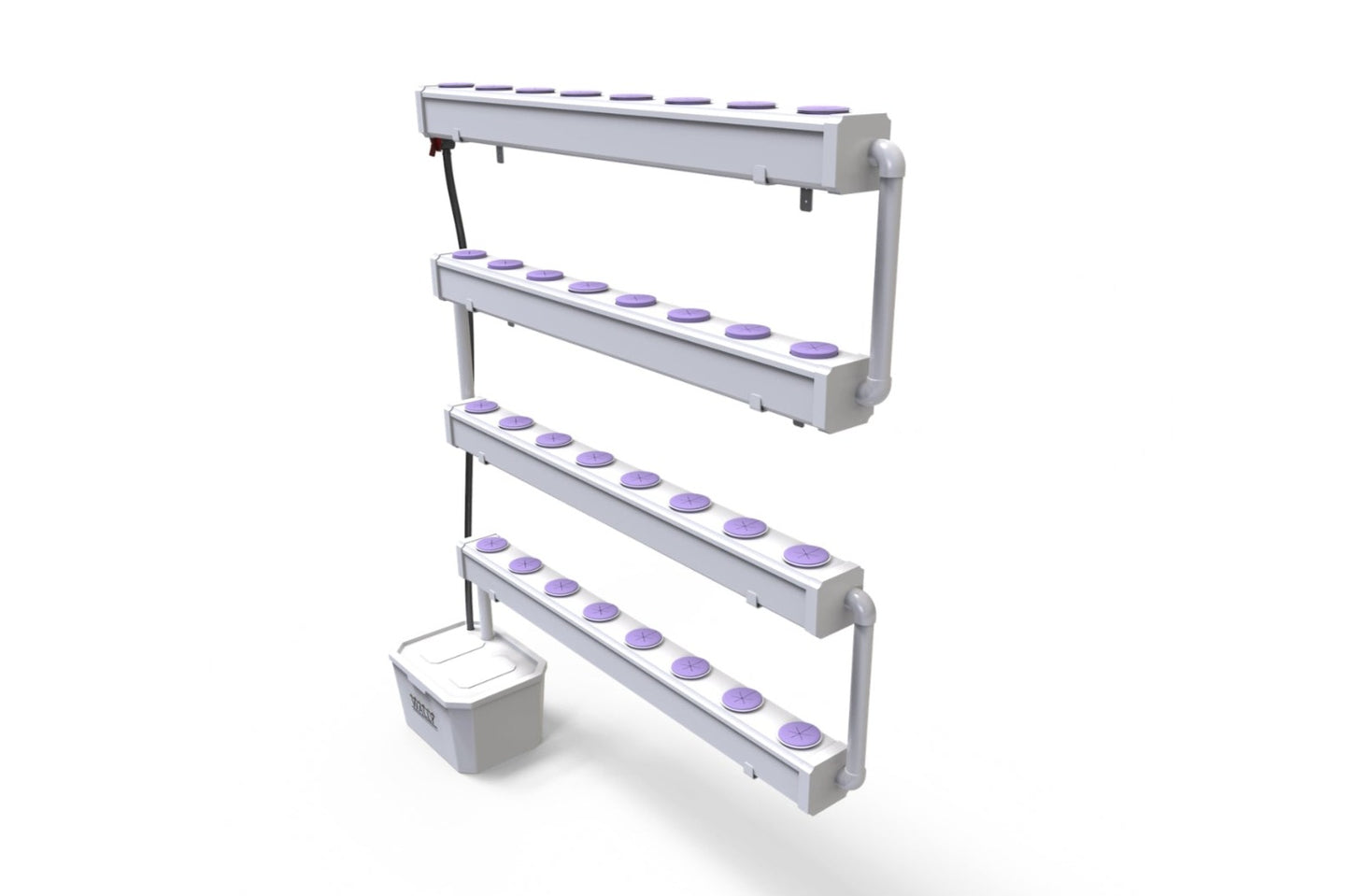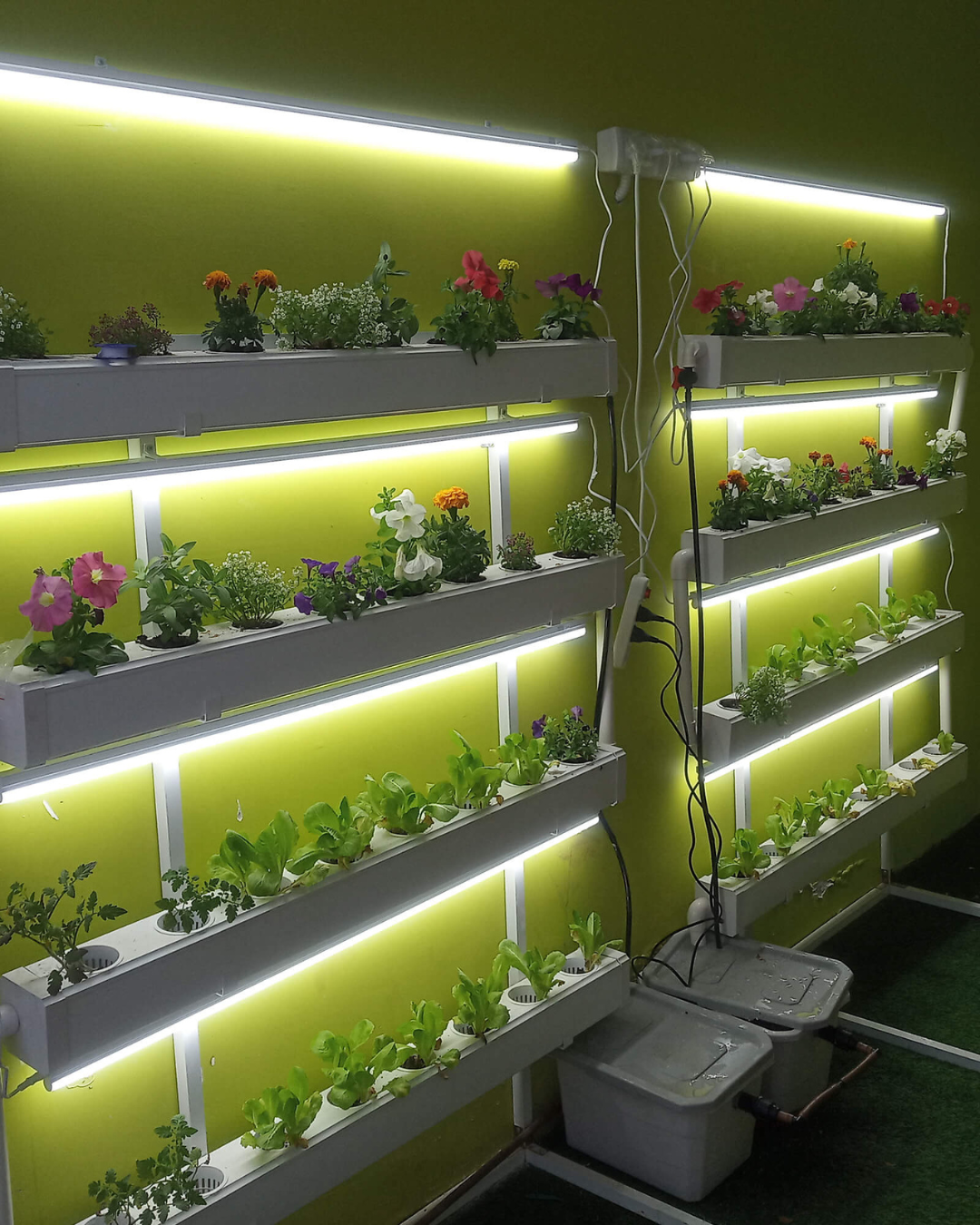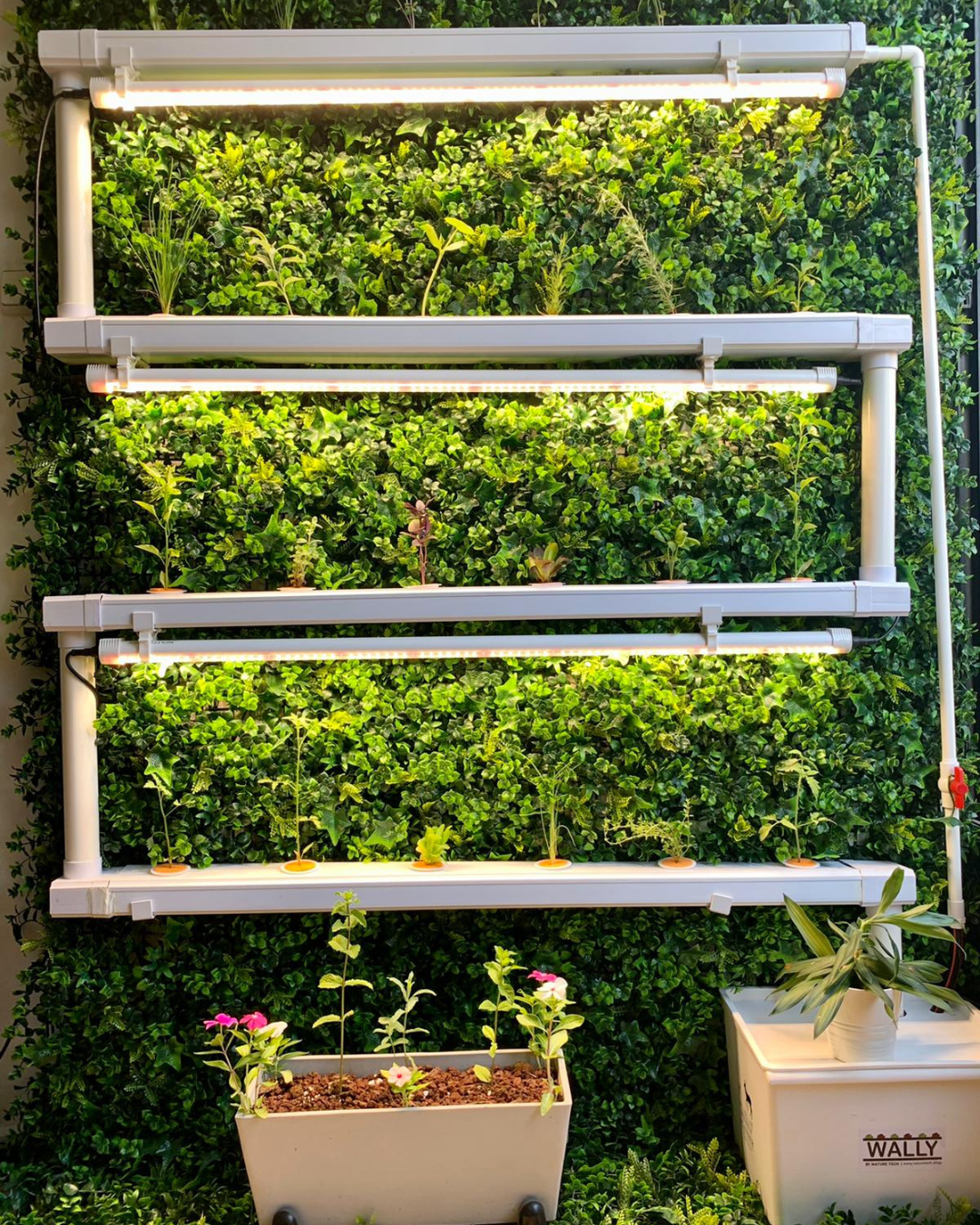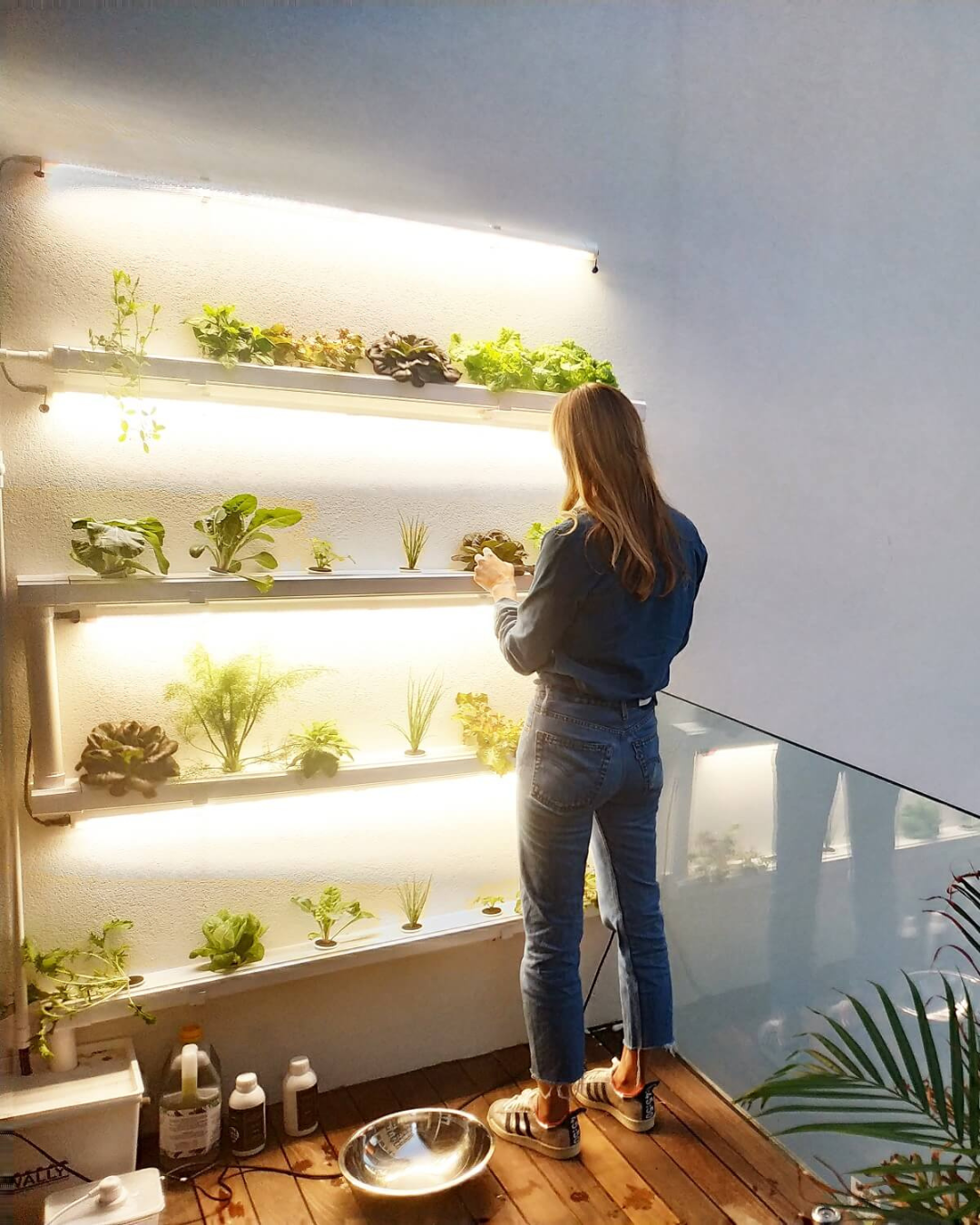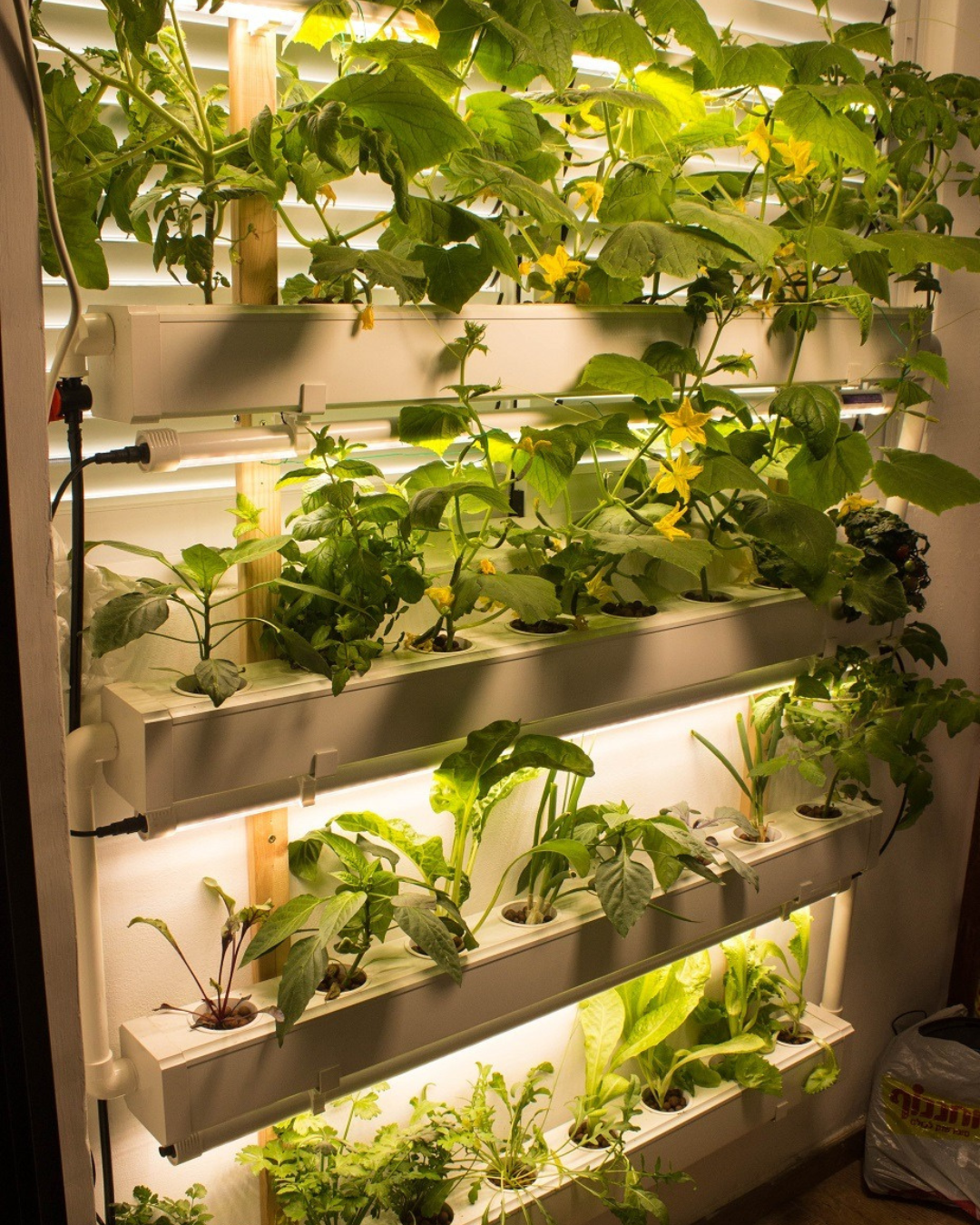 About Wally 32 – Fixed Wall Hydroponic Gardening System
Turn Your Wall Into a Lush Garden
The Wally 32 hydroponic system is the perfect solution for smart home growing. This unique system is designed for gardeners of all levels or anyone who wants to grow their own food and bring a slice of nature into their home. The best part is that you can enjoy growing an endless supply of fresh produce without sacrificing space or having a large garden area.

The creative design will allow you to grow a large number of greens, fruits and vegetables on a wall, fence or stand – using minimal space and delivering maximum efficiency. In addition, the Wally 32 hydroponic system doesn't require soil or chemical sprays, meaning healthier food and no mess in your space.
How The Wally 32 Works
The Wally 32 works with the NFT hydroponic method. This system pumps water and fertilizer from a central reservoir into the growth canals. This water solution then makes its way back to the reservoir in a closed circuit that's continuously moving and feeding your plants with valuable nutrients. Once a week, fill the reservoir with water and fertilizer – and that's it!

The plants you grow in the Wally 32 will greatly benefit from the nutrients, moisture and oxygen in the system, all while saving a significant amount of water and fertilizer. This way, your plants will be healthier and grow faster without needing to spend any more time, energy, or money on your garden.

For best results, ensure your Wally 32 garden receives at least 5 hours of direct sunlight daily.
What's Included?
The Wally 32 hydroponic system includes the following:

• 15-litre water tank with lid
• Compensation float for automatic water filling
• 4 square trenches (100x100mm), with 1.35 m length and a removable cover with 8 planting openings and glued caps
• Connectors and accessories
• Electric water pump with a one-year warranty
• 8 white metal hangers
• Feed pipe with a flow rate regulating valve
• 32 mesh cups
• 32 neoprene plugs for plant stabilization and light sealing
• Hydroponic assembly & maintenance guide 
• Width: 155 cm (61") / Height: 170 cm (67") / Depth: 10 cm (4") (excluding reservoir)
Shipping
Greenhouses are amazing products, and they require special shipping and handling. That is the reason, we have been working diligently over the past year to secure preferential shipping rates for our customers. Most shipments across Canada and the US are between $250 and $450. 
We will contact you to confirm shipping price, based on your location and order size.
Shipping on most residential greenhouse orders is

between $250 and $450

, customers in remote areas may need to pay extra.

When you place your order, please make sure to enter the correct Phone and Address at checkout. You will be contacted by phone before the item is shipped. We cannot be responsible for deliveries to incorrect addresses.

As part of the delivery process, we require a contactable telephone number (for the courier company to contact you) before the item is shipped.

White glove delivery service isn't available. The greenhouse components are delivered in multiple

 

boxes, the largest of which

 

weighs 80lbs. The greenhouse will be delivered to your driveway. Please make arrangements to have the package moved to its installation location. 

We do not ship to PO Boxes, as in most cases you will need to sign for your item.  

Orders placed on weekends or public holidays will not begin processing until the next business day.